A few summers ago, a woman named Nancy Cavaliere stopped by a New York Salvation Army on her way home from work.
At first, little caught her eye. But as she was on the way out, she saw four black plates with geometric faces painted on them. She decided they'd look nice in her home. And at $1.99 each, they weren't going to break the bank.
What happened next is the stuff of legends...
And it explains why the wealthiest 1% keep getting richer.
Curious? Read on.
OMG – Picasso
After bringing the plates home, Nancy turned to Google and started searching.
She quickly realized she'd struck gold.
The plates had been painted by Picasso. They were part of his "Visage Noir" series of hand-painted ceramics. He'd produced them in a studio in Madoura, France in the 1940s.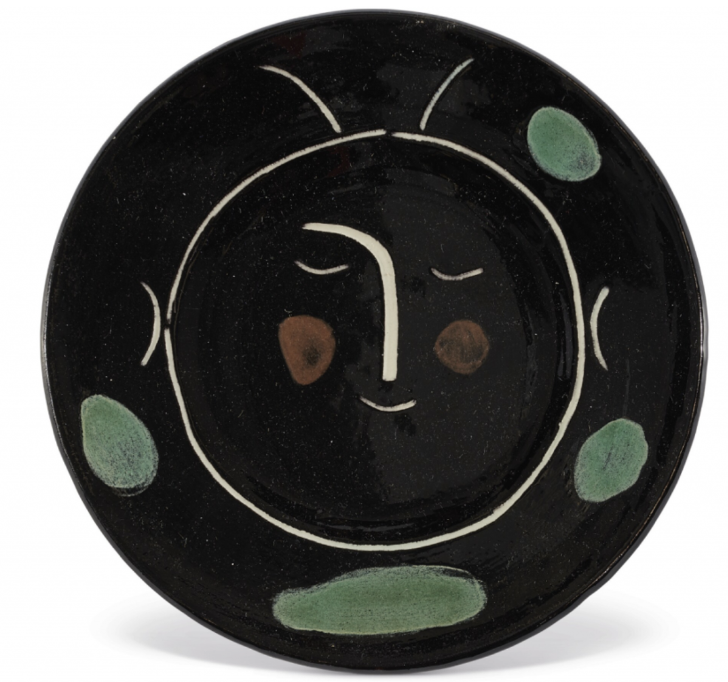 As she says, she "almost cried, passed out, pissed on myself–I'm not lying."
The next year, she sold three of the four plates at auction house Sotheby's.
One sold for about $12,000, one sold for about $13,000, and one sold for about $16,000.
Add it up and that's $41,000. From an $8 investment. That's a gain of 512,500%.
And that doesn't include the fourth plate, which Cavaliere plans to sell in about 20 years so she can give the money to her daughter, perhaps for a trip around Europe.
A 512,500% profit from a few plates?
Might make you wonder:
"What's going on here... And how can I get in on the action?"
The Greatest Store of Wealth
The moral of the story here isn't to go shopping for buried treasure at your local Salvation Army. That's unlikely to be a winning investment strategy.
Instead, to understand what's going on here, it's important to remember something:
In volatile and scary markets like we're experiencing today, the wealthy have always found ways to protect and grow their wealth.
For example, they invest in luxury apartments in New York or London, or in bars of gold.
But recently, they've been turning to something new: art.
The CEO of BlackRock, the world's largest asset manager, calls art "one of the greatest stores of international wealth."
BlackRock has about $10 trillion in assets under management, so when its CEO makes a claim, it certainly pays to listen.
Three Reasons the Wealthy Invest in Art
There are many reasons that art can be such a powerful investment.
For starters, it provides diversification. So even if the stock market keeps crashing like it's been doing recently, art can keep growing in value.
Furthermore, art offers a hedge against inflation. In inflationary times like we're in today, that's a valuable trick.
But perhaps most important of all, art can provide market-beating returns.
For example, since 1995, one popular art index has outperformed the broad-based S&P 500 by nearly 3x.
Perhaps these benefits help explain why, according to the Knight Frank Global Wealth Report, 37% of individuals worth at least $30 million collect or own fine art.
But now, art isn't just for the super wealthy anymore...
Introducing: Masterworks
Masterworks is an online platform for art investment.
It aims to make blue-chip artwork investable for everyone.
The way it does so is through fractional investments. For example, even if a piece of art is selling for millions of dollars, you can buy a small fraction of it.
In many cases, minimums are just $100, and sometimes they're as low as just $20.
Furthermore, you can sell your fractional shares to other investors through Masterworks' secondary market. Certainly, there are no guarantees that someone will buy your shares. But as the platform grows in popularity, it's likely that liquidity will grow.
As they say, past performance is no guarantee for future results. That said, Masterworks has a track record of winning performance. For example:
A painting it offered by George Condo earned an annualized net return of 21.5%.
A painting it offered by Cecily Brown earned an annualized net return of 27.4%.
And a painting it offered by Banksy earned an annualized net return of 32%.
Its current offerings include pieces by Basquiat: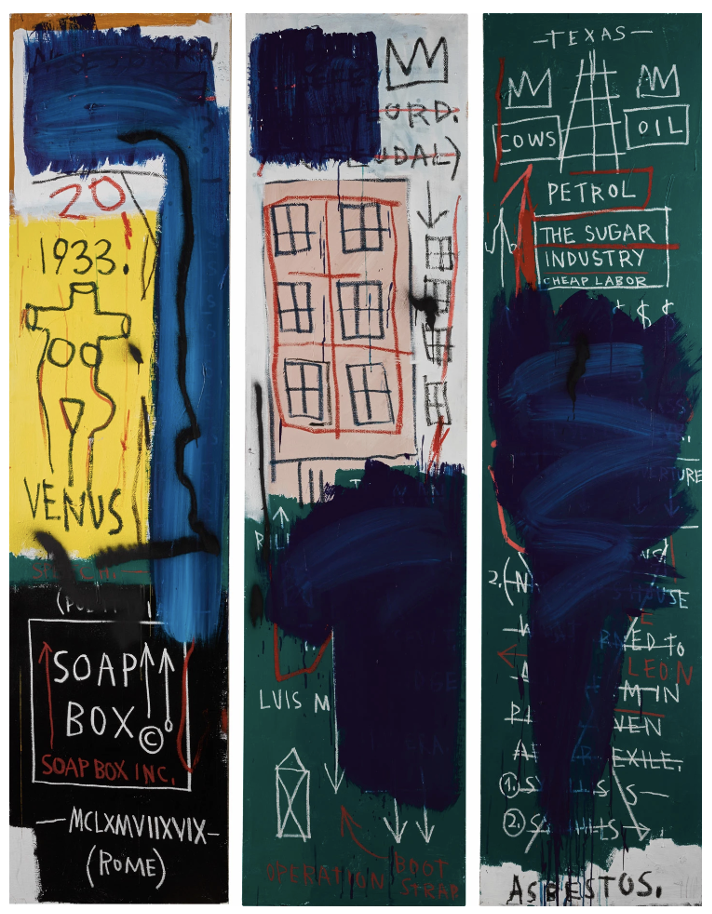 Yayoi Kusama:
And Keith Haring: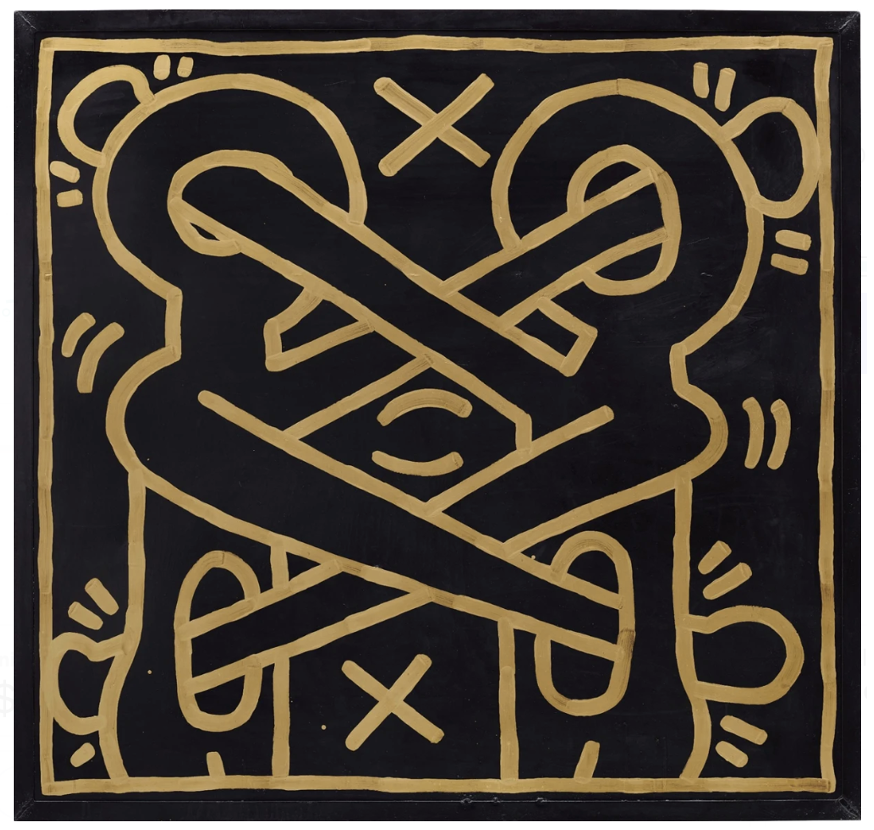 Get Started Today
As noted earlier, with Masterworks, you don't need millions of dollars to get started. You can often invest with as little as $20.
Keep in mind, all the typical caveats about investing apply here:
For example, don't invest more than you can afford to lose; invest in what you know; and be sure to dip your toe into the water before diving in.
Furthermore, despite Masterworks' secondary market, its art may not be entirely "liquid." That means these investments can't necessarily be converted into cash at the snap of your fingers.
So don't invest your rent or grocery money here.
But if you're looking to invest like the rich – and you're not having much luck at the local Salvation Army – Masterworks can be a great place to start!
Happy Investing
Please note: Crowdability has no relationship with any of the startups or investment platforms we write about. We're an independent provider of education and research on startups and alternative investments.
Best Regards,



Founder
Crowdability.com