Forget everything you know about museums.
Forget the quiet rooms, the stale air, the paintings of fruit bowls and haystacks.
Instead, picture the thrill of a Rock & Roll concert, an NBA game, a Formula 1 race.
And then imagine that you can buy a piece of everything you see — from a Porsche Speedster, to a dinosaur skull that's 60 million years old, to a $3 million baseball card.
Even better, in the future, you can sell what you bought and potentially make a killing.
Curious? Read on.
An Alternative to Stocks and Bonds
To set the stage here, let me explain how the rich invest.
As I've explained in recent months (for example, here and here), the rich invest differently.
They don't have typical 60/40 portfolios. And this difference might explain why they keep getting richer.
You see, according to the Motley Fool, the rich mainly invest in "alternative assets."
These alternatives include private startups and private real estate deals – the kind we focus on here at Crowdability.
But they also include "collectibles" like fine art, baseball cards, vintage sports cars, even tequila.
Historically, such collectibles have performed very well as investments.
For example, according to the Motley Fool, over the last decade, wine has shot up 127% in value; classic cars have gone up 193%; and rare whisky is up an astonishing 478%.
Investing in Collectibles for $100
Recently, a new type of website has emerged to give ordinary people the ability to invest small amounts of money into collectibles.
Essentially, just like you can buy a $100 stake in a startup, now you can buy $100 worth of a vintage Bordeaux, a piece of art from Keith Haring, or a multi-million-dollar watch.
One of the most prominent of these platforms is called Rally Road.
On Rally, you can buy small pieces of everything from an Andy Warhol print of Marilyn Monroe, to a 1965 Ford Mustang, to a 1960 game jersey worn by Mickey Mantle.
Rally also offers a secondary market, so you can aim to sell your investments at any time.
You can invest whatever you're comfortable with – $100 here, $100 there – and when the item sells, you'll receive your profits in relation to how much you put in.
But now, not only can you browse Rally's collectibles online, but you can also experience them in person…
The Rally Museum in Soho
There was big news in New York City last week:
Rally Rd opened a free museum in Soho!
But this isn't like any museum you've seen before. Whether you're a collector, a local, or a tourist looking for a thrill, this interactive experience is a first-of-its kind.
Here are a few items currently on display — which you can invest in for as little as $5:
A 1955 Porsche Speedster
A copy of the Declaration of Independence
A Triceratops skull that's 60 million years old
One of the first 200 copies of Harry Potter
A $3 million Honus Wagner T206 baseball card
A big collection of the earliest gold Rolex watches
An original set of first-edition Pokemon cards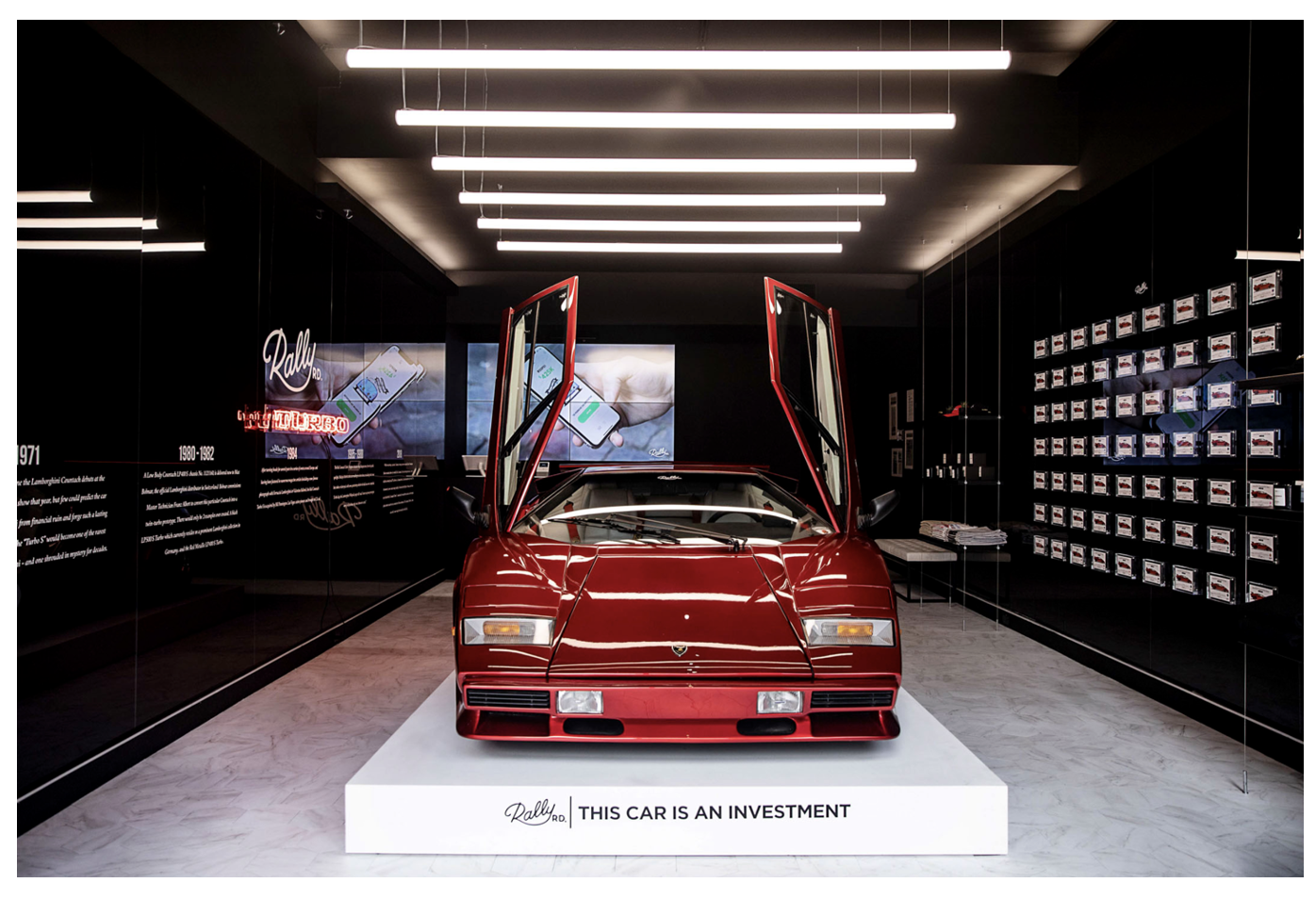 As Rob Petrozzo from Rally said, "Since inception, our goal has been to turn aspirations into equity by giving everyone equal access to a new world of investing. At Rally, we have created a stock market for all collectibles for our dedicated community of enthusiasts. We are thrilled to open the doors to 'The Rally Museum' and create new opportunities for discovery and bring our assets to life…"
Beware!
Keep in mind, all the typical caveats about investing apply here:
For example, don't invest more than you can afford to lose; invest in what you know; and be sure to dip your toe into the water before diving in.
Furthermore, many alternative investments aren't entirely "liquid." That means they can't necessarily be converted into cash at the snap of your fingers.
So don't invest your rent or grocery money into these offerings.
But if you're looking to invest like the rich – and you're excited to experience a new kind of museum – this could be a worthwhile adventure!
The Rally Museum is located at 446 Broadway in New York City's Soho neighborhood, and is open from noon to 6pm, Wednesday through Sunday.
Happy Investing.
Please note: Crowdability has no relationship with any of the startups we write about. We're an independent provider of education and research on startups and alternative investments.
Best Regards,



Founder
Crowdability.com