Can you guess the No. 1 reason a startup goes out of business?
Here it is:
Because it runs out of money.
It might sound simple, but it's true. At the end of the day, if a startup doesn't have enough cash to pay its bills, it will be forced to shut down.
But if a company can keep the lights on, it can live to fight another day – and potentially make its early investors a bundle.
So, as an investor, how do you know if a startup has what it takes to keep the lights on?
As it turns out, there's a "trick" for that.
And today, not only will I explain what it is…
But I'll show you three startups you can invest in now that meet this invaluable criteria.
How Startups Stay Flush
To set the stage here, let me explain the two ways a company can keep cash in the bank.
The first way is by generating revenue and profits. But startups typically lose money for their first few years. So that's an unlikely path.
The second way is more reliable: by raising money from investors.
That's why, when you're evaluating potential startup investments, you should assess a company's ability to raise money.
And that brings us back to the "trick" I mentioned earlier…
Simple Trick
A few years ago, a well-regarded venture capitalist named Tomasz Tunguz published a study.
His study compared two types of startups:
Startups that raised a first round and a second round of financing.
Startups that could only raise a first round.
As his study determined, if a startup raised its first round from a venture capital fund – a professionally-managed fund that only invests in startups – it had a 54% chance of raising an additional round of funding.
Companies that didn't have a venture fund involved in their first round had only a 33% chance of raising additional funds.
In other words, startups that were initially backed by deep-pocketed venture funds were 63.6% more likely to be able to raise more money down the road.
Bottom line? To increase your odds of investing in a startup that can keep its lights on, invest in startups that are backed by a venture fund.
VC Funds versus Angels
Many of our readers ask if it's the same story for angel investors, the wealthy individuals who invest in startups out of their own pocket. Here's the answer:
Following a well-known or well-respected angel into a deal is great. Angels like that can add capital, credibility, deep knowledge, and more.
That being said, following a venture fund into a deal is even better.
First of all, venture funds typically have a lot more capital than individual investors. That means they have the capacity to invest in multiple rounds of funding for a single company.
Secondly, venture funds are in business to invest in startups. That's their mission. Most angels, on the other hand, invest in startups as a hobby, and don't commit a specific amount of capital towards it. So if an angel buys a new house or is suddenly paying for two kids in college, they might decide to not put additional capital into one of their startup investments.
Be a Follower
Now that you know the benefits of investing in startups that are funded by venture capitalists, here are three venture-backed startups currently raising capital from investors like you.
Here – Here allows investors to gain exposure to the vacation-rental market with as little as $250. Why vacation rentals? Because historically, they generate an average of 160% more revenue than traditional long-term rentals. 
Here's existing venture investors include Mucker Capital, Liquid 2 Ventures, and Fiat Ventures.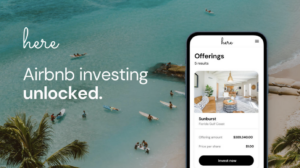 BlackBird Foods – Blackbird is targeting the Plant-Based Food Market, which is projected to reach $4.15 billion in the U.S. by 2026. Its plant-based frozen pizza and plant-based meats are already available nationally at 2,500 distribution points including Target & Whole Foods, and its annual revenue run rate is $4.4 million.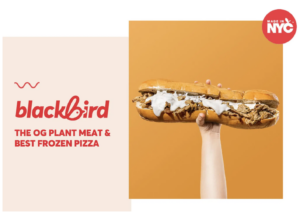 BlackBird's venture investors include Lever VC, Trellis Road, and Alwyn Capital.
QuantumRE – QuantumRE enables homeowners to access their home equity without taking on any additional debt. It also allows ordinary investors like us to buy fractionalized equity in residential homes, and buy and sell home equity just like stocks.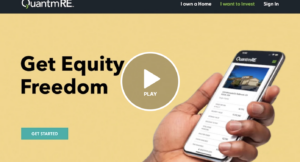 QuantumRE has raised $2.8 million from venture investors including Algorand, XSquared Venture, and Zain Ventures.
A Great Place to Start Your Search
Keep in mind, I'm not recommending that you go out and blindly invest in these companies.
These are still early-stage ventures. So even though they're already backed by venture capitalists, you still need to do your own research before making an investment decision.
But if you're intrigued about following deep-pocketed professionals into startup deals, these are a great place to start your search!
Happy Investing.
Please note: Crowdability has no relationship with any of the startups we write about. We're an independent provider of education and research on startups and alternative investments.
Best Regards,



Founder
Crowdability.com