If you needed a new foot, where would you get one?
This question came up yesterday in conversation with my four-year-old son.
I'd gotten a spider bite on my foot. Rather than waiting for it to heal — which was preventing us from going swimming — he suggested I get a new one.
And based on his experience of boxes arriving daily filled with chocolate-covered raisins, Spiderman pajamas, and everything else he could desire, he even recommended a place to buy it: Amazon.com.
The kid had a point. After all, Amazon is the "everything store."
But the reason Amazon earned this nickname — as well as a trillion-dollar market cap — isn't just because of Jeff Bezos' vision. It's because of the technology the company built.
So today, I'd like to introduce you to the man who built this technology from scratch…
Then I'll explain how to invest in his new project for potential profits of 1,000%.
The Importance of the Team
To set the stage here, let me refresh your memory about a series of articles I wrote recently.
Those articles (like this one) explained why the team behind a startup is so important.
As I explained, any company will be more successful with a strong team. But for startups, a strong team is essential.
You see, few startups create significant revenues. These are early-stage enterprises in search of a business model. So the biggest risk to a startup — the existential threat it faces — is that it runs out of capital.
That's why we should invest in the startups that have a lower risk of running out of capital.
And one of the best ways to do this is to invest in a strong team.
A key element of a strong team is what we call "domain experience." In other words, members of the team have deep experience with all the ins-and-outs of their sector.
And now, a company that focuses on health-tech has put together a team with significant domain experience…
Introducing: iRemedy
The company I'm referring to is called iRemedy.
In the same way that Amazon created a marketplace for everything, iRemedy is creating a marketplace for medical supplies.
This is a huge industry — it's worth about $200 billion annually — and it's highly complex.
The supply chain for medical supplies is global. And because it's so difficult to get a specific product from its source to an end-user, the industry has a decades-long history of allocating specific supplies to specific clients.
As a result, if a hospital or doctor or government agency needs more of a product than it's needed historically, or that it's never ordered before, either it won't be able to get it, or it'll be very, very expensive.
Keep in mind that we're not talking about candy or pajamas here. We're talking about life-saving medical supplies. This dynamic leads to prices that can be unfairly and egregiously high.
The thing is, this problem is solvable.
It just requires the right technology — and the right team.
"Build Me an 'Everything Store"

And that's where Jim Harding comes into the picture.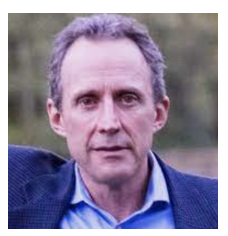 Harding is one of the most respected technological innovators of our generation. He's been a proven market disruptor across multiple industries.
His achievements date back to the development (and its sale to Microsoft) of DOS, the first operating system for personal computers.
He also developed Revelation, the first database to run on location-area networks. Harding is the expert who personally advised Bill Gates on Microsoft's future database road map.
Jim's also the Founder of ServerWare, a conceptual data-modeling company that was sold to Microsoft as part of SQL Server.
In the 1990s, he founded PhotoTrust, the first online photo-sharing website. After he sold it to Amazon in 2000, he joined Amazon as VP of Technology.
And that's when he was personally tasked by Jeff Bezos to build the "everything store."
Jim eventually devised, architected, managed, and launched what's become the largest and most successful marketplace on the globe.
After leaving Amazon in good hands, Harding jumped into the healthcare sector as the Founder and CEO/CTO of MultiScale Health Networks, a clinical-data company.
Then, as it relates to our story today, he joined iRemedy…
Harding Joins iRemedy
Harding recognized the challenges facing the healthcare supply-chain.
But he believed that technology — specifically, vast computing power and AI — could solve these challenges by helping to locate the specific products that healthcare providers needed, and by helping to deliver these products at a fair cost.
So he decided to join iRemedy and develop two main technologies:
1. The first is a digital agent that can scour the global medical supply chain, 24/7.
2. The second is an "intelligent catalog" powered by AI. You see, in healthcare, if you'd like to substitute one product for another, it needs to be an exact functional equivalent. Unfortunately, because the healthcare industry is so complex, and because companies aim to protect their proprietary info, this data is hidden. But by using AI, iRemedy can identify alternatives that meet its customers' requirements.
This solution — state-of-the-art and user-friendly, just like Amazon.com — solves complex pricing, contracting, ordering, and sourcing problems, and it does so automatically. 
Of course, Harding had some help in this undertaking: a teammate with an equally impressive background.
Introducing Co-Founder and CEO Tony Paquin
His name is Tony Paquin.
A serial entrepreneur, industry pioneer, and healthcare consultant, Paquin is a recognized expert in Retail Healthcare, a sector he's credited with pioneering.
He's founded and led numerous public and private companies, and has notched two successful exits so far:
Agency One (an insurance-industry software company that was acquired by CNA Insurance), and Medinex (an electronic medical-record software company which IPOd on the Nasdaq).
Tony holds a patent in AI, and has ten patents pending. He's also the author of The Retail Healthcare Revolution, and is currently writing his second book on the globalization of medical supply.
Progress: $52 Million in 2022 Revenues
Thanks to its team and technology, the company has been able to help doctors, hospitals, and healthcare providers get lifesaving supplies for their patients faster and more affordably.
It has over one million products in its database, and has served over 10,000 customers including Kimberly-Clark, Mayo Clinic, Johns Hopkins Medicine, Brigham Young University, the American Red Cross, Johnson and Johnson, GE HealthCare, New York Presbyterian, National Ambulatory Surgery Center, and Boston University.
In 2022, the company did $52 million in revenue.
It's already raised over $17.8 million. Now it's raising up to $25 million from investors like you. The valuation for this round is about $302 million, and — no guarantees — the company is preparing for a potential IPO in 2024. The minimum investment is about $850.
The People Behind 1,000% Profits
If any team could take advantage of this opportunity in health-tech…
And if any team could give investors a shot at earning 1,000%, which is the target for any of our early-stage investments…
It's a team where Jim Harding and Tony Paquin are involved.
But keep in mind, iRemedy is still an early-stage startup that faces an uncertain future.
That's why I'm not recommending you run out and blindly invest in it. This is still a risky venture. It requires substantial research to understand how things might play out, and what its true return profile might look like.
But if Jim and Tony are willing to bet on it, perhaps we should consider betting on it, too.
Happy Investing
Please note: Crowdability has no relationship with any of the startups we write about. We're an independent provider of education and research on startups and alternative investments.
Best Regards,



Founder
Crowdability.com